Modus Operandi Awarded U.S. Army Contract to Improve ERP User Experience and Efficiency using Movia™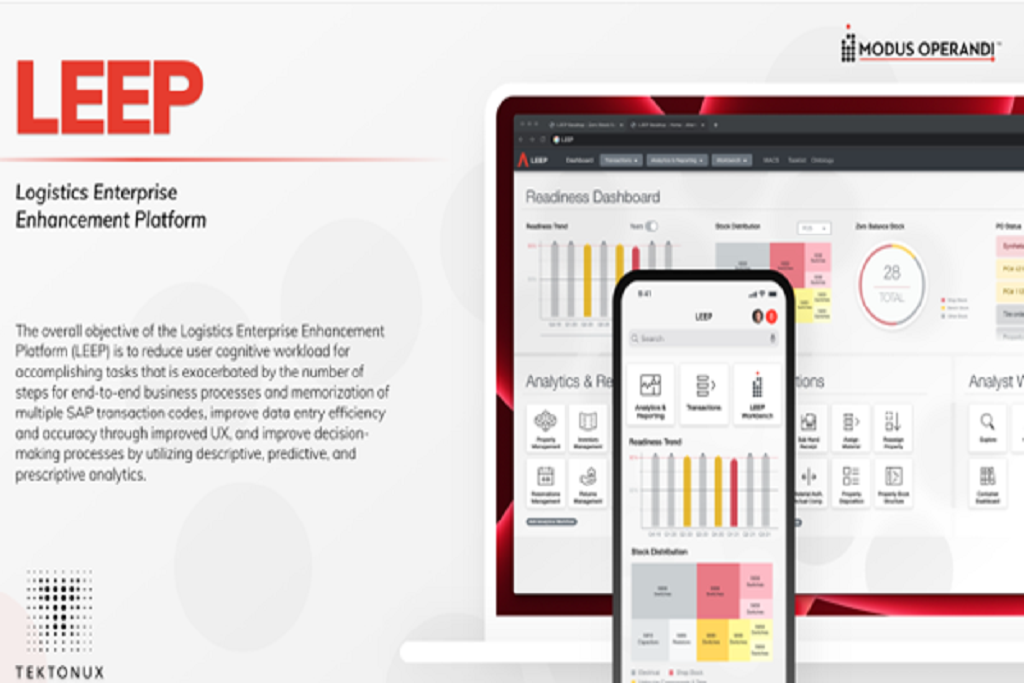 MELBOURNE, Fla., June 28, 2022 – Modus Operandi, a company that delivers innovative software that harnesses data to empower smarter decisions, along with their partner Tektonux, LLC, was awarded an Army contract to further improve the user experience, analytics, and overall decision quality for users of the Army's existing ERP (Enterprise Resource Planning) system.
The effort, known as Logistics Enterprise Enhancement Platform (LEEP), was originally awarded as a Phase I contract under the Small Business Innovation Research (SBIR) Program. The Army's new Phase II investment will bring the program to production-readiness, slashing new-user learning curves, delivering more analytic power, and providing insightful visualizations to support quick decisions.
Powered by Movia, Modus Operandi's knowledge management system, LEEP will give the Army additional value from their existing ERP system by simplifying daily interactions, reducing data entry errors, and providing advanced AI/ML-enabled analytics. LEEP will help the Army generate decision-quality course of action recommendations.
"We are grateful for the Army's continued confidence in our ability to deliver innovative, force-conserving data solutions. We are hopeful that the benefits of LEEP will extend beyond the Army to other services and organizations that have not yet received the promise of their ERP investment," said Andrew Toth, Modus Operandi president. "LEEP will provide new insights into enterprise logistics data, reduce data entry errors, and leverage the power of human and machine interactions to improve important decisions."