Modus Operandi's Via Big Data Analytics Product Wins Most Innovative Product at Florida 2014 TechXpo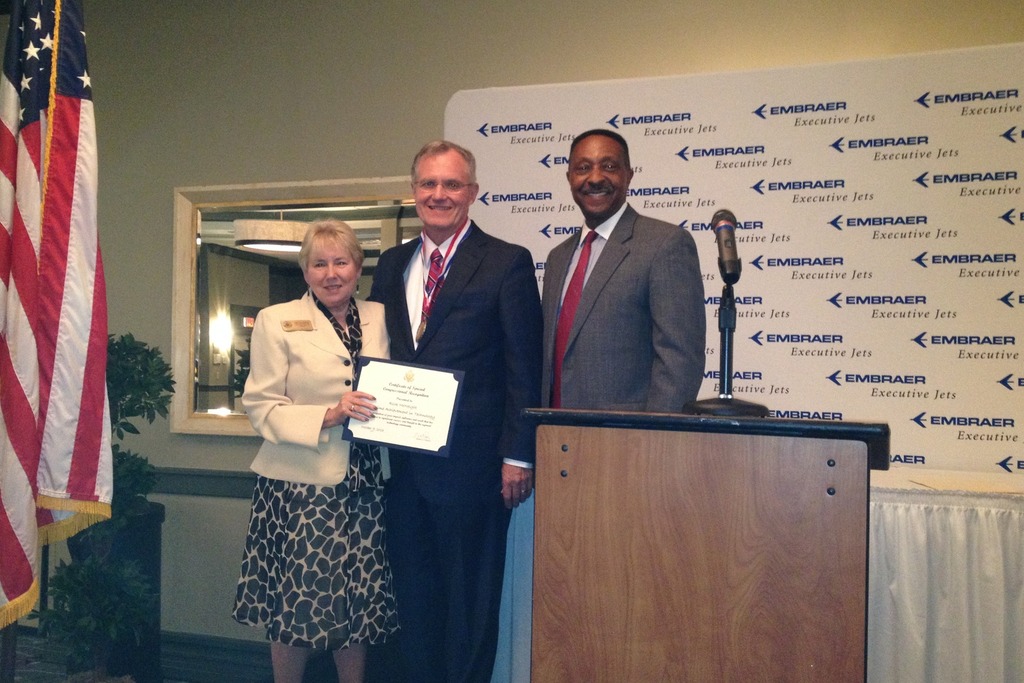 Modus Operandi, a company that delivers Big Data analytics solutions for national security and commercial organizations, announced today its new Via™ Big Data Analytics platform has been awarded the Most Innovative Product at the 2014 TechXpo TechNovation Awards Banquet October 2, 2014, sponsored by the Melbourne Regional Chamber of East Central Florida.
The award was presented to Modus Operandi through U.S. Congressman Bill Posey.
The Via Platform monitors Big Data live streams or repositories for important patterns in the data, assesses if those patterns indicate a threat, and if so, alerts users or other systems. Via data analysis provides discovery and exploration of patterns of interest and explanations of the cause and rationale of alerts.
Via is at work providing new solutions for security, national intelligence, bio-surveillance, and financial regulatory compliance applications. A recent demonstration of Via showed how an attached visual sensor could detect a guard at a US Embassy checkpoint raising a rifle, causing a predicted threat alert to be automatically sent as warning text messages to the smartphones of the backup security personnel.
"This is a great honor for all the employees of Modus Operandi since the Via product is the culmination of years of hard work and more than $40 million of federal grants," said Rick McNeight, president, Modus Operandi. "Those grants, through the federal government's Small Business Innovative Research program, initially involved software and technology to be utilized by the federal government. But the program also has a strong focus on future commercialization of these technologies, and the Via product is a great example of that effort."
About Melbourne Regional Chamber of East Central Florida
The Melbourne Regional Chamber of East Central Florida, established in 1925, is a five-star accredited chamber from the U.S. Chamber of Commerce. The Chamber proudly serves the business communities of south Brevard County and East Central Florida.